CSV Viewer - viewer for CSV (comma separated values) files
What is CSV Viewer?
CSV Viewer is a Windows graphical user interface for viewing CSV files. The program presents the beginning of the file immediately and scans the rest in the background. Only a small portion of a file is loaded into memory. Very large files (tested with 14 GB) can be opened this way without consuming much memory.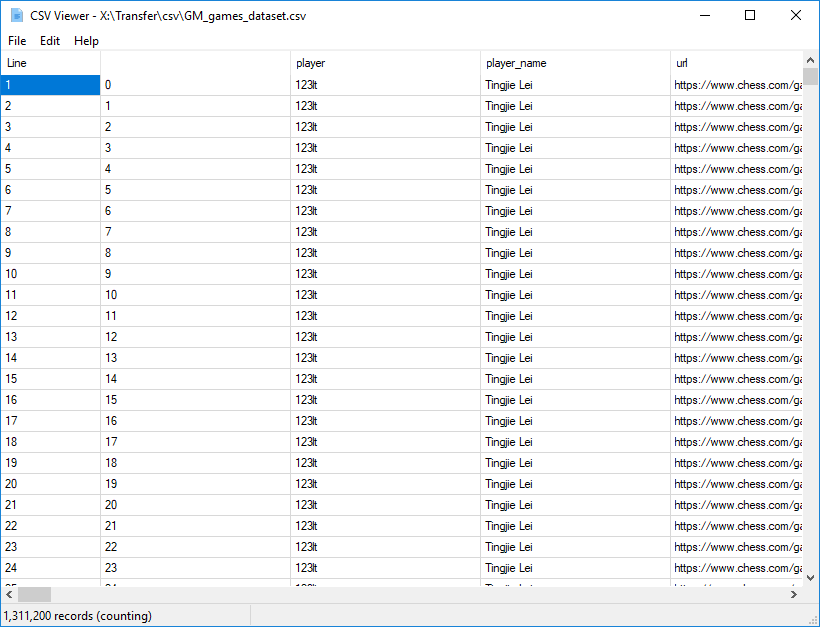 Download free version
You can download the free version here. It is limited to files up to 10 MB in size.
How to run
Just start csv-viewer.exe and use File/Open from the main menu.
Buy
Send me 10 Euros via PayPal or contact me at tim.lebedkov@gmail.com.
July 20, 2022